For the past few years, Edward Tomasso has been traveling the world. So far, he has visited places like Switzerland, Italy, Colombia and the United Kingdom, just to name a few. Along the journey, Tomasso has enjoyed weaving different cultures into his own life's fabric.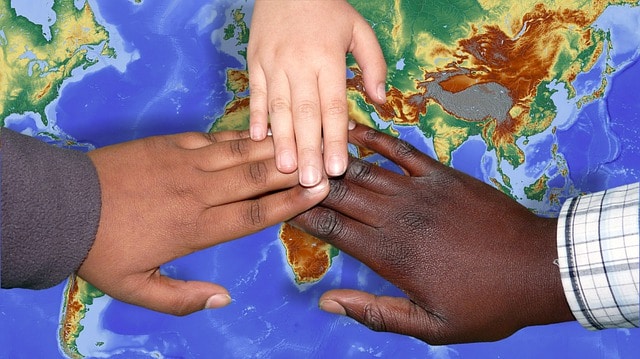 Through his international travels, he discovered his life's passion: photography. As his adventures continue, Tomasso is fusing a greater sense of purpose into both his photography and travels: helping and inspiring others.
Recently, Edward Tomasso has become interested in joining efforts initiated by organizations the likes of Have Fun Do Good and Good Travel.
Have Fun Do Good's team is adamant in steering away from the 'voluntour' experience (or group travel trips that are specifically focused around volunteering). Instead, HFDG is all about group travel experiences that fuse volunteerism into unique vacations. If you're looking to 'get away' while doing something 'good' — HFDG is ideal for you!
Although Edward Tomasso admires 'voluntour' organizations, he appreciates HFDG's mission of fusing fun with philanthropy. The group identifies as just that — a group, rather than an organization. For the Have Fun Do Good founders and participants, each travel experience is ultimately about having fun. Overall, the idea of the effort is to inspire others to adopt a perspective of giving back to the communities they visit. As their name suggests, each trip is truly about doing good while having fun!
Good Travel is devoted to helping travelers transform a vacation into an opportunity for good. Participants are able to select a location that they wish to visit, rather than following along with the organization's own schedule. This offers participants an opportunity to enjoy a vacation that they've personally planned, while still giving back and doing something good. Travelers have the ability to customize their experience in every area from budget to location parameters.
Edward Tomasso hopes to join either Good Travel or Have Fun Do Good on a future adventure. Specifically, he hopes to highlight the fun found in these volunteerism efforts. His goal is to ultimately inspire people to travel with a sense of greater good in mind — all while still setting 'fun' in focus!